About Me
Utter randomness compiled at will, time permitting. Because sometimes you just need to share excitement in life.
View my complete profile

Sunday, October 11, 2009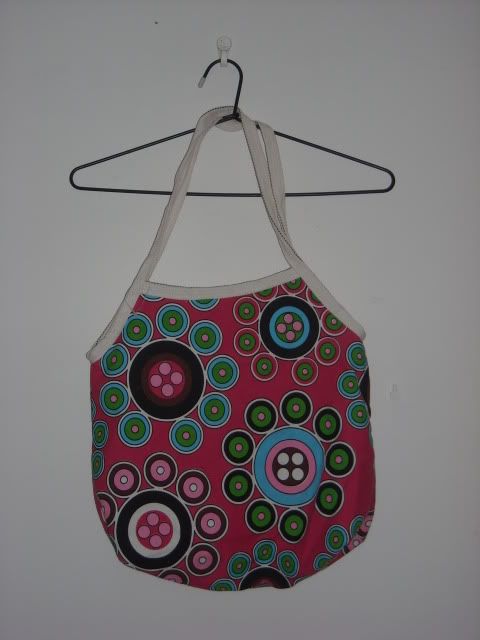 pucci-esque print tote bag for everyday/beach use. brand new without tags.
cotton
measurements:
width: 35cm
length: 38cm
total length (w. strap): 61cm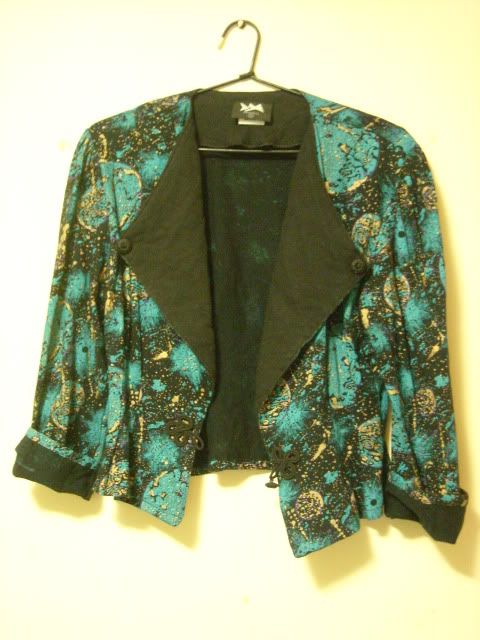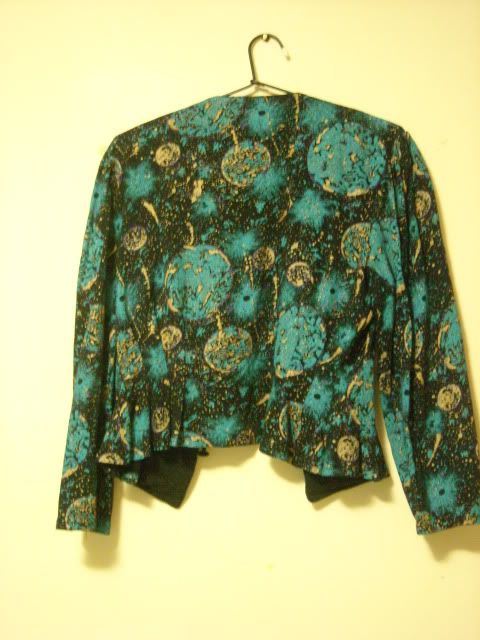 Vintage blue blazer features wide black lapels and swirling gold patterns throughout. Has cool semi-structured shoulders, wear with sleeves ruched to maximise shoulder-effect.
100% cotton
measurements laid flat:
shoulder to shoulder: 45cm
arm length: 52cm
waist: 32cm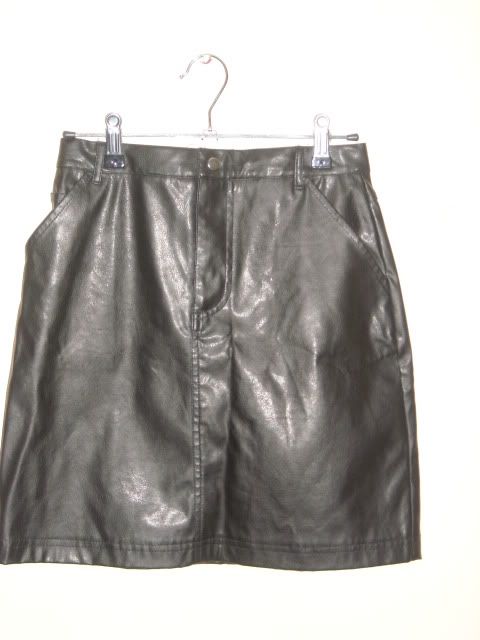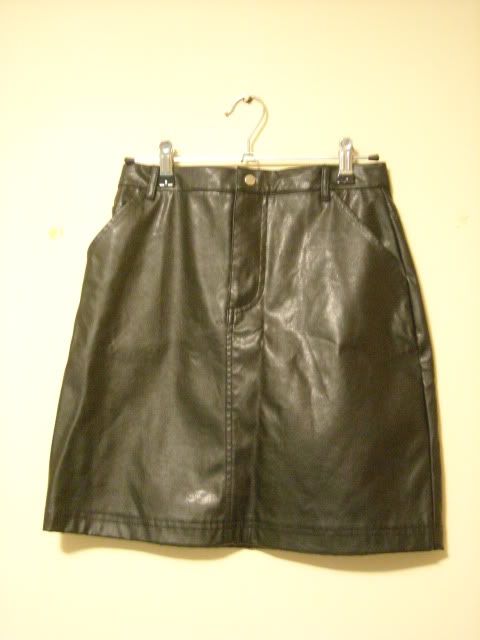 Vintage leather-look miniskirt, would fit size XS/S. Great for coming winter months. Mix'n'match with anything and everything.
polyvinylchloride/polyurethane/polyester backing
measurements laid flat:
waist: 32cm
length: 43cm
$12 + shipping
Tuesday, September 29, 2009
Hey folks, just a quick update to remind you that all prices (including shipping costs) are in Australian dollars (AUD). What's it mean? Everything works out cheaper for you guys (what with the strength of the American dollar, the British pound and last but NOT least the Euro).
What are you waiting for ;)
Please note that alot of the shoes on the 'shoe rack' (logo for the store: located in the top left corner) will be sold here in the near future......so keep checking back!!
Monday, September 28, 2009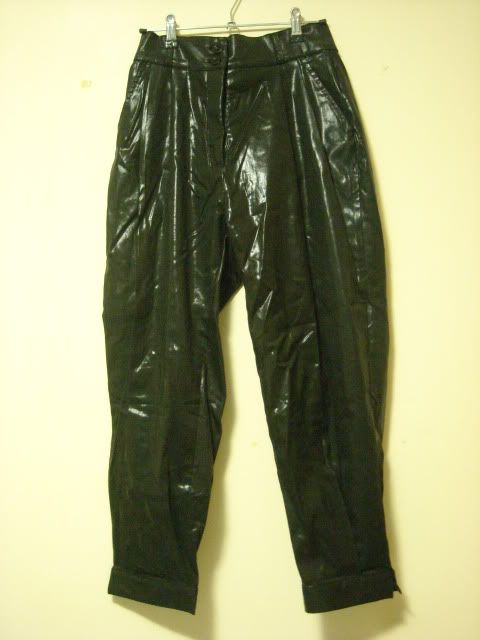 High shine cropped trousers by Minty Meets Munt, can be worn with hems cuffed or undone. Brand new with tags, Size S, retails for $110.
poly/cotton blend
Measurements laid flat:
Waist: 34.5cm
Length: 90cm