About Me
Utter randomness compiled at will, time permitting. Because sometimes you just need to share excitement in life.
View my complete profile

Sunday, October 11, 2009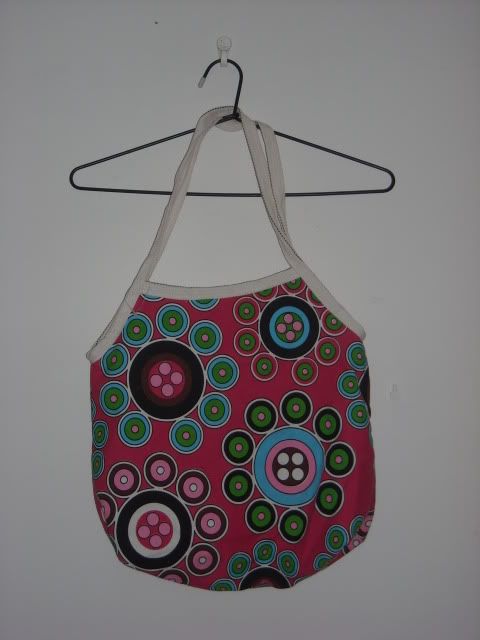 pucci-esque print tote bag for everyday/beach use. brand new without tags.
cotton
measurements:
width: 35cm
length: 38cm
total length (w. strap): 61cm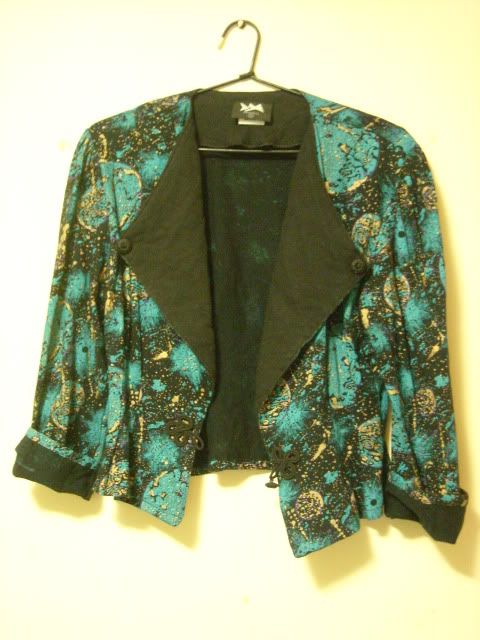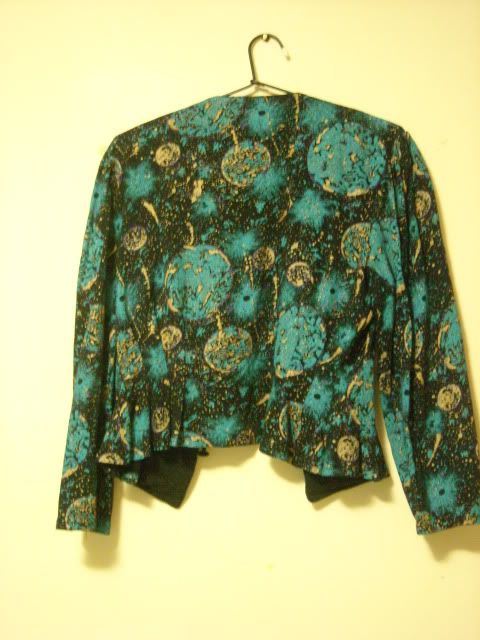 Vintage blue blazer features wide black lapels and swirling gold patterns throughout. Has cool semi-structured shoulders, wear with sleeves ruched to maximise shoulder-effect.
100% cotton
measurements laid flat:
shoulder to shoulder: 45cm
arm length: 52cm
waist: 32cm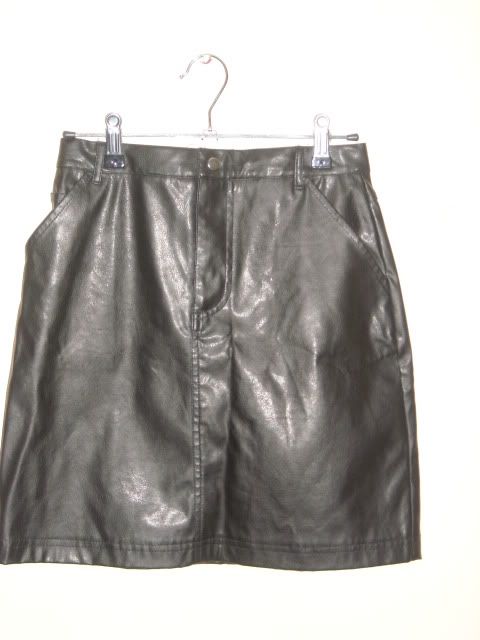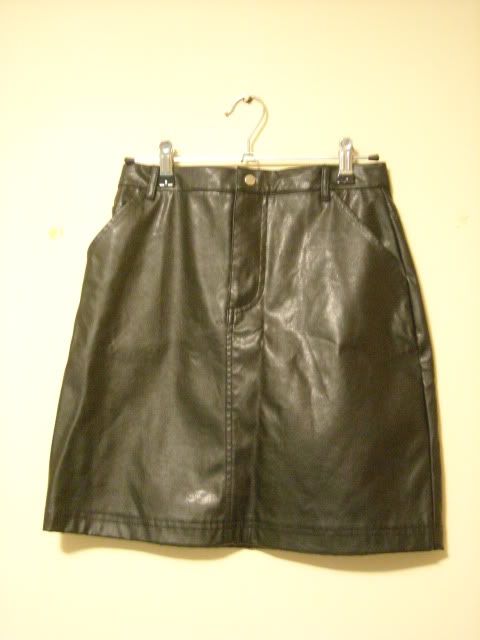 Vintage leather-look miniskirt, would fit size XS/S. Great for coming winter months. Mix'n'match with anything and everything.
polyvinylchloride/polyurethane/polyester backing
measurements laid flat:
waist: 32cm
length: 43cm
$12 + shipping